Vases Eidola x Végété
---
These handcrafted EIDOLA x VÉGÉTÉ vases were created in close collaboration with Studio Végété in Zurich. The limited series of ceramic vases are the result of an exploration through material, spatial and botanical relationships.



Stoneware vase collection. SE, 2020.

With their sketch-like protrusions and recesses the unconventional forms for ceramics could be realised with the help of material tests, prototypes, continuously adapting shapes and a good deal of manual work.
‍
The geometry allows new possibilities for floral arrangement with hanging, standing and laid flowers and presents a clean brake from traditional pottery for those looking to make a statement.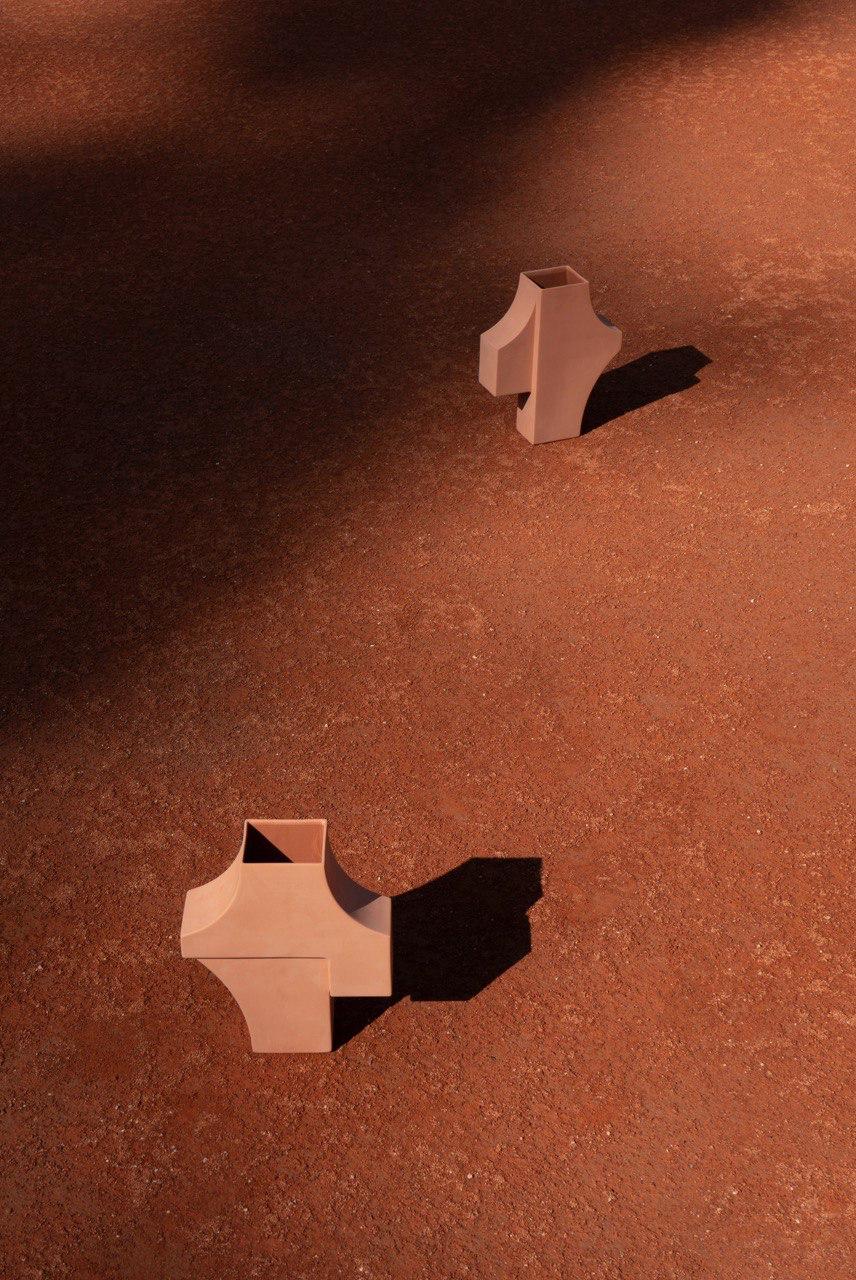 Terracotta vases. SV, 2021.
Terracotta vases. SV, 2021.
TS, 2021.


Terracotta back. TS, 2021.
Terracotta front. TS, 2021.

Vase colletion. TS, 2020.



Two vases stoneware. SV, 2020.



Single vase stoneware. SV, 2020.

" EMPTINESS AS LIMITLESS POTENTIAL

The mechanism of communication is activated when we look at an empty vessel, not as a negative state, but in terms of its capability to be filled with something. "
Kenya Hara - White


---
Project info


2020 - Zürich
Stoneware, terracotta.

In collaboration with Studio Végété.
For more information flowerroundszurich.‍‍

A limited number of vases are available to purchase.
To do so, you may contact us/Studio Végété.
‍
Photo credit
Stoneware vases / Tobias Siebrecht (TS)
Terracotta vases / Studio Végété (SV)